Airports
MEDEN SECURITY provides all of the primary and ancillary security support functions required by the airport.
This includes, but is far from limited to:
• Airport access controls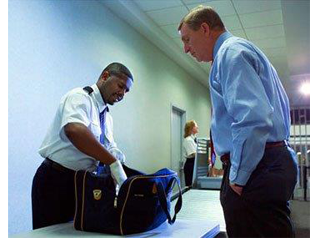 • Screening passengers and their carry-on baggage
• Screening checked baggage
• Screening of airport workers and sub contractors
• Managing the Airport Identity Card system for
  restricted areas
• On-going Consulting Services
• Buildings and Perimeter security
• PRM (Passengers with Reduced Mobility) Assistance
• Central Search
• Passenger Behavior Analysis Services
MEDEN SECURITY is experienced in the design and implementation of security solutions for Airports. These solutions consist of an in-depth risk analysis of the site; recommended solutions to respond to the potential risks; descriptions and technical specifications of required equipment; writing of procedures; personnel recruitment, screening, training and qualification; assistance in preparing civil aviation regulations and adapting them to international standards; etc.
In this area, MEDEN SECURITY has conducted international work for Aviation Authorities at numerous airports, participated in designing and inaugurating airports security programs and assisted in the development of systems used in security operations in UK. We provide consultancy to international airports around the world in regard to security analysis, training and assessment
Airport access controls

Meden Security undertakes perimeter patrols at all security designated aerodromes, together with guarding of aircraft and aircraft searches, to ensure the prompt interception of persons unlawfully in security areas and to increase safety for the flying public.
Screening passengers and their carry-on baggage

Meden Security carries out pre-board screening at airports. Passengers and their carry-on baggage are screened. All departing domestic passengers and their carry-on baggage are screened where the passenger is travelling on aircraft with seats for 30 or more regular air passengers.
In the screening process, passengers and their carry-on baggage are inspected to ensure that prohibited items such as knives, firearms, incendiary devices, weapons, dangerous goods, explosives, or any other threat items are not carried onto the aircraft. The screening process in the international environment also ensures passengers do not take more than the allowed quantity of liquids, aerosols and gels (LAGs) into the cabin of the aircraft.
Screening of airport workers & sub contractors
Screening of airport workers with access to, and within security enhanced areas
Managing the Airport Identity Card system for restricted areas
Meden Security manages and issues Airport Identity Cards, including, temporary access and contract workers. This is done to make sure the airport security is not breached at any point.
CCTV Monitoring
Meden Security has CCTV monitoring and recording capabilities at security-designated airports where operations are conducted.
The CCTV cameras are installed at various points of the airport, including passenger bag-search areas for carry-on baggage and checked-in international baggage and reception areas.
The importance of surveillance to airport security and aviation operations cannot be underestimated.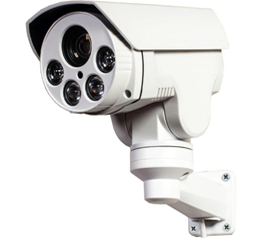 A project to install or upgrade a CCTV system in an airport is as much about risk assessment and control as it is about robust integration with
existing networks and other security elements.
<>An effective airport CCTV system will have an meticulously planned camera network and a well designed integrated monitoring system with
suitable access and storage capacity. Video analysis is becoming more important in order to allow operators to be alerted automatically
if incidents arise as is the need for instant access, live playback and network sharing of surveillance footage.
Meden Security team of Security Consultants can assist in part or take on a complete airport CCTV project.
With hands on experience of scoping, procurement and installation.
>we work to provide cutting edge CCTV and security monitoring solutions.
>We also have a keen understanding of the Data Protection legislation and its impact on the monitoring of aviation operations.