Portable Power Supply - Rhino Dozer
This is one of our recent custom made portable power supply that is very capable driving laptops processors as it is extending battery life for emergency transmitters. Solar rechargeable as equally by mains, this is a robust 'bridging system' until alternative designated services are put in place.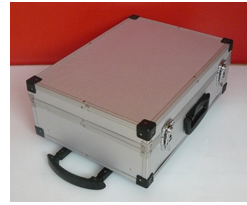 This Compact Multi Supply, Portable Power Station (12V Portable Power Pack) comes in a robust case.
The fully portable jumpstart capability makes it ideal for anyone needing to jumpstart vehicles (up to 1.6L petrol), simply hook up the colour coded cables to your vehicle and away you go.
A Built-In Power Inverter provides a mains output socket allowing many small mains powered appliances to be used, ideal when you are away from the mains.
A selectable 12V DC output sockets allows you to power many auto accessories and appliances making it a perfect power source for spotlights, phone chargers and much more.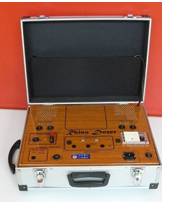 The built-in Work Light allows you to work in the dark and the integral USB power outlet provides power to mobile phone.
Features
The RHINO-DOZER is an AC and DC 'bridge solution' Power Supply System that is Eco Friendly and Portable.
The unit can be pre-charged via a 220V–240V AC supply or by Solar panel and can be used anywhere at any time.
Rhino-Dozer is a power supply that can be used in remote Villages and Health Centers. A credible power supply that can be used by field Emergency Services, the Military or Police services and in specific.


Specification
Solar Panel: (Optional)
Battery: 12V/28Ah
Solar Charge Controller: 10A/12V
Output: DC 3x12V, AC 1x220V = 150 - 300w
Maximum Load:
Size (LxWxH): 460x330x160mm